Reliable Furnace Maintenance in Hatch
The residents of Hatch, NM, don't hesitate to leave furnace maintenance to Aircon Heating & Cooling Inc.. We take excellent care of heating systems. With our unmatched professionalism, we give every customer a terrific experience. If you want reliable heating tune-up services in Hatch, put your faith in our trusted technicians! By being professional and doing high-quality work, we've built a solid reputation in Doña Ana County. Our technicians are very knowledgeable and respectful. When we come to your home, you can rest assured that we'll give your heater conscientious care.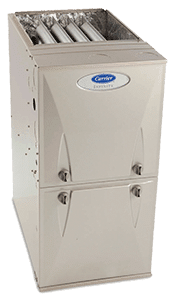 Customers appreciate that we:
Always guarantee our work
Are Top Rated by HomeAdvisor
Provide comprehensive tune-up service
Offer personalized maintenance plans
Have BBB accreditation with an A+ rating
HomeAdvisor has also given us a Seal of Approval badge because we are fully licensed and insured. Our company is local, and we look after our neighbors. They are our number one priority. With that in mind, you should let us start fine-tuning your furnace or heat pump. You'll be glad you did!
Thorough Heating Tune-Ups in Hatch
Maintenance shouldn't be looked at as an optional service. It's the only thing that can keep your heater in top condition. Energy bills go up when heating equipment overworks. If your heater leaks carbon monoxide, you won't be safe in your house. We're ready to work on the unit so that you can experience amazing benefits instead of costly heating issues. Our technicians undergo extensive training to be able to service all makes and models of heaters.
Furnace maintenance helps with:
Ensuring peak performance
Lowering monthly utility bills
Reducing your carbon footprint
Boosting durability and longevity
Preventing serious or frequent breakdowns
Our efforts are directed toward making your heater do its job with greater efficiency. To put it simply, our heating tune-up service is intended to keep your unit running like a new system.
Hatch NM Furnace Maintenance
Diagnosing a problem now allows us to recommend and implement an effective solution before the situation worsens. That's why we want to examine your heater on a routine basis. We strive for excellence, so it's easy for our technicians to deliver outstanding results. Your satisfaction is always foremost in our minds. Because we're also conscious of our client's finances, our Hatch maintenance plans are designed to be affordable. We believe in providing fair and competitive pricing.
Call Aircon Heating & Cooling Inc. today to schedule furnace maintenance in Hatch! If you're not seeking this particular heating service, we're also available to take on furnace installations and repairs, and even AC tune-ups!