Your air conditioner is likely one of the most frequently used pieces of equipment in your home. Even in the winter months when the evenings are cold, you may still desire to lower your home temperature during the afternoon hours on a sunny day. Aircon Heating & Cooling understands the importance of being a high-quality AC company for Las Cruces, NM residents. We're more than just your average HVAC contractor, and we strive to exceed your expectations with each service we provide.
We're the AC company of choice for Las Cruces!
Our technicians are trained and authorized on all air conditioner systems
We provide reasonable financing options with approved credit
The systems we sell include warranties
Our affordable maintenance plans reduce costs by catching AC issues early
The air conditioning systems we sell are high-quality and environmentally friendly
BBB Accredited business with an A+ rating
We offer a satisfaction guarantee on all work.
We are Home Advisor Screened, Approved, and Top Rated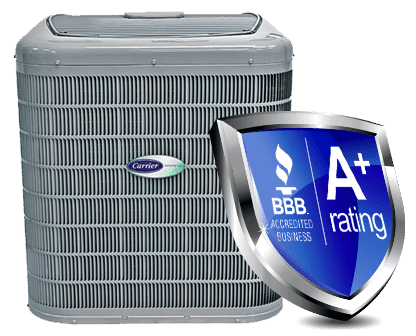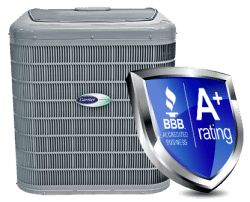 Las Cruces HVAC Contractor for Repair and Maintenance
Has your AC stopped working? Do you hear a strange sound when you turn on the cooling system? Are you in the market to have a new, high-efficiency air conditioner installed? We can help.
Our cooling services include:
Air conditioner installation
Air conditioning repair
AC maintenance plans
Wireless thermostats to help control system use
If your air conditioner is acting strange or just not cooling your home up to par, we're the AC company of choice for Las Cruces to resolve any problem with any AC unit. From strange noises to leaking, funny smells, and weak airflow, if your air conditioner is in need of repairs, our highly skilled and experienced technicians will find the problem fast. We'll use the absolute best products and equipment to provide you with a world-class repair. Or, if you want to catch problems early and avoid costly repairs, consider having one of our friendly techs out for regular maintenance visits. We'll clean, calibrate, and inspect your system to increase efficiency and make sure nothing will prevent you from having powerful cooling in your home.
Experienced Las Cruces AC Company for Installation
If it's time for a new air conditioner, we're the HVAC contractor you can rely on for the best in installation service. We'll work with your budget and home to find a system you'll love. Our team will make sure your new AC unit is properly sized for your specific property size and layout, and ensure the installation goes smoothly and hassle-free. We complete installation projects fast, and always communicate with you each step of the way.
Aircon is committed to making sure our customers are 100% satisfied with their air conditioner choices. We also know it's important to save money any way you can, which is why we provide free estimates on all our work as well as warranties on the equipment we sell. The best way to keep cooling costs low is with regular maintenance. Our professional technicians can identify issues early and repair them quickly. Reducing the time your air conditioner repair takes is always our priority, which is why we only send trained and certified technicians.
We at Aircon Heating & Cooling Inc. are committed to maintaining Las Cruces, NM residents comfort all year long. Give us a call to schedule your AC repair or free estimate today. We also offer professional heating and heat pump service!