We're Always Here For You With Reliable AC Maintenance in Las Cruces!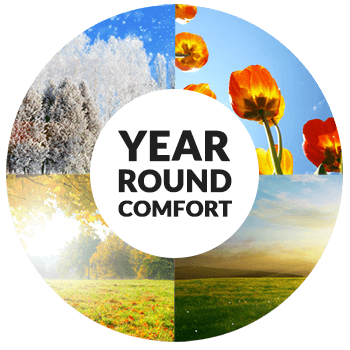 Not many people realize it, but AC maintenance in Las Cruces is extremely important. This will ensure you're getting the most out of your air conditioner. Just like most things, the quality diminishes with time. This couldn't be more true for central AC units. Since we use these systems on a day to day basis, their performance will fade over time. In order to help alleviate the process, preventative maintenance is required. In addition, having maintenance now can prevent a costly AC repair or replacement in the future. Be prepared by calling Aircon Heating & Cooling Inc. today! Our company has outstanding preventative maintenance options to ensure your air conditioner is working effectively and efficiently. See below for the benefits of our preventative maintenance services:
Benefits of regular AC maintenance:
Safety – making sure coils are clean to prevent electrical fires
Efficiency – maintenance helps with the overall performance of each unit
Finances – efficient units use less energy to heat/cool the home, and therefore produce lower bills
Longevity – maintenance reduces wear and tear on the unit, which helps it last longer
Air quality – maintenance improves indoor air quality by removing irritating particles from the air (pollution, pollen, etc.)
Keeping Your Air Fresh and Clean With Our Las Cruces Air Conditioning Tune-Ups
Nothing compares to the fresh, cool air inside your home. When temperatures are high, nothing feels more refreshing than the cold, blasting air coming from your vents. In order to maintain this high-functioning system, AC maintenance should be a regular occurrence. We recommend having an AC checkup at least twice a year to ensure everything is working correctly. By not having this regular air conditioning service in Las Cruces, you could be wasting a lot of money. If your AC unit is in need of maintenance, we're the #1 company for the job. This service gives your unit the kick it needs to survive the heat of summer. See below for what makes our business so great:

We're known for:
Being Customer Driven
Many Services Available
Experienced, Friendly Staff
Exceptional Products
Fast and Responsive Service
Affordable Prices
Quick Installation
Wide Service Area
And More!
We Have Exceptional Air Conditioner Maintenance in Las Cruces
As AC units get older, their efficiency levels start to diminish. When your system isn't working as it should, your energy bill will be sure to increase. Luckily, Aircon Heating & Cooling Inc. is here to help! Our preventative maintenance services are focused on keeping your Las Cruces air conditioner in excellent shape, while ensuring its max-efficiency. Call us today for more info! Not looking for AC maintenance? We provide heating maintenance as well!