We're Your Las Cruces Air Conditioner Installation Professionals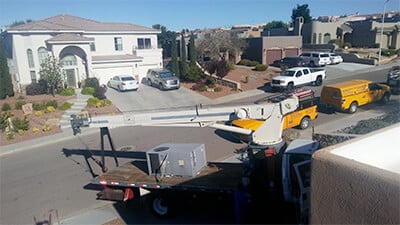 Do you feel like your air conditioner is not working correctly? Are you constantly not getting the cold air you desire? If you said yes to these questions, then you might be due for an air conditioner installation from our experienced team in Las Cruces, NM. Millions of people every year deal with air conditioning problems inside their homes. As many of us know, coming home to a broken AC unit is one of the worst experiences, especially in Las Cruces during a hot summer. Don't let this happen to you! Not sure if you need a new unit? Call Aircon Heating & Cooling Inc. today for the quality help you can trust! Make sure you never have to come home to a hot house again. Our trained technicians quickly inspect your system and provide you with reliable solutions. Here are a few reasons why a new air conditioner in Las Cruces might be the best option for you: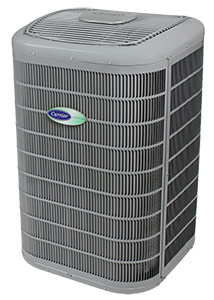 Your AC unit could be outdated.
You could be wasting thousands.
Reach max-efficiency.
Get the full potential out of your system.
New, reliable technology.
More capabilities.
Redesigned features.
Warranty options.
Fresher, cooler air.
Better air quality.
And more!
Expert Las Cruces AC Replacements
Over time, AC units become victim to wear and tear, especially without normal maintenance. Costly repairs and poor efficiency might mean that an AC replacement is simply the better option. If you're interested in seeing if a replacement AC system is right for you, let our team help! We'll inspect your current air conditioner and give you honest advice about what we feel is your best long-term solution. It might be a simple repair, the suggestion of maintenance service, or perhaps a replacement is the best option for you. We won't push you into a sale, but rather give you low-pressure information to help you make a decision you'll be satisfied with for the years to come. If you do decide on a replacement, you'll receive only the highest caliber of service and top-rated products from our team.
Las Cruces Air Conditioning Company You Can Trust
Thousands of dollars are wasted every day on poor energy efficiency. Many people don't recognize that air conditioning maintenance is vital to keeping your system working at optimal performance. Because of this lack of attention, AC units and heat pumps are known to break down more easily. Aircon Heating & Cooling Inc. recommends that you get your AC system serviced at least twice a year to ensure maximum efficiency. However, even with constant upkeep and AC maintenance, air conditioners may unexpectedly stop working. For problems like this, calling Aircon Heating & Cooling Inc. is the best solution for you! With efficient, trained technicians and affordable prices, we are the right choice. Contact us today for the best AC installation, repair, and maintenance services in Las Cruces! We also provide heating installation services!