Exceptional Furnace and Heat Pump Installation in Las Cruces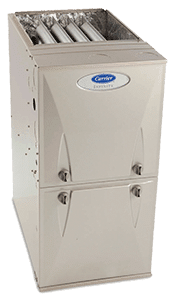 Every now and then, a furnace or heat pump repair in Las Cruces may be needed. But if you're constantly dealing with furnace issues, your best solution might be a new furnace installation. Staying comfortable in your home is a top priority come wintertime. The air is brisk, the temperatures are low, and that means your heating system is working overtime. But what if your furnace or heat pump system ever stopped working on you? A repair or maintenance may temporarily solve the issue, but there is a chance your unit is outdated. Call Aircon Heating & Cooling Inc. today for all of your furnace or heat pump replacement needs! See below for signs that you might need a heat pump or furnace replacement:
Your heating system is outdated (more than 10-15 years old)
It lacks efficiency
Strange noises are coming from your system
Your energy bill is higher than usual
The air coming out isn't warm
Strange smells are coming from your unit
Your furnace or heat pump is loud
Costly frequent repairs
In Need of a Heat Pump Replacement in Las Cruces? We've Got You Covered!
There are many benefits to purchasing a new furnace or heat pump system from Aircon Heating & Cooling Inc.. For one, our furnace replacement and installation services are the best in the area. We give a personal touch to each of our clients, and our technicians are your experts for new furnaces in Las Cruces. With cool New Mexico temperatures to deal with, winters can be less than pleasant. We'll ensure you stay warm and cozy this winter in your home. Ease the headache by calling us today! See below for some benefits of choosing us:
Honest Staff
Customer Driven
Many Services Offered
Experienced, Friendly Staff
Exceptional Products
Fast and Responsive
Quick Installs
Local
And More!
Get a Phenomenal New Furnace From Us Today!
Buying a new furnace might be something you don't want to think about. But if you consider all the money you waste with repairs or poor energy efficiency, a new furnace might be a great solution for your home. These new units are very reliable, effective, and the installation can be done quickly and efficiently. Call us and experience our outstanding services in Las Cruces today! We also provide AC installation services!