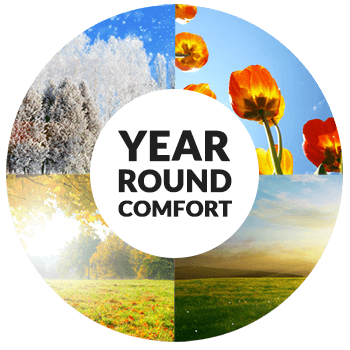 After a hot summer in Hatch, NM, AC maintenance is just what your system needs. The benefits of having an AC tune-up will potentially last for years. Of course, the more frequently you have them, the better off your system will be, but right now is a perfect time. Now that your system has worked hard all summer, a thorough check-up, cleaning of airways, and overall care are just what the doctor ordered.
Why AC Maintenance Is Essential
The first big reason that you should have maintenance performed on your system is for respiratory health. Your filter will trap dust, dirt, allergens, and other particles before they circulate through your home. However, after months of use, your filter could become clogged and let some of those particles through in bursts. They can then come into your ducts and be breathed in by your family. A technician will aid you in ridding your system of the opportunity to release these particles into the air.
Also, your chance of saving money that would have gone to future repairs is larger when you have regular checkups. The small issues that affect the rest of your system would continue to grow and eventually lead to repairing or even replacing your system. With maintenance, you could potentially bypass future repairs by stopping those issues when they first begin to form, leading to an overall longer lifespan of your system.
In addition, long periods of time without maintenance will create a scenario where your system is working harder to cool your home. This will create an imbalance in the amount of energy used versus the work done. This inefficiency will cost you more and more money as time progresses. A technician will relieve some of the wear and tear from the months of work and keep your system running efficiently for longer.
Take a look at some of the other excellent benefits of having an AC tune-up.
A secured warranty
A quieter system
Lower fire hazard
Fewer cases of humidity
AC Maintenance in Hatch
At Aircon Heating & Cooling Inc., you are our top priority. Not only do we treat our customers with professionalism and kindness, but we also treat your home like it's our own. We are located conveniently near the intersection of Ferguson Dr and Codorniz St, right off of Interstate 25. So, if you feel that your system may need some care, call us today.
Is your AC having issues? We also offer repairs. Do you think your system may not last another summer? Then, allow us to help you upgrade your AC with an installation. It'll be cold outside before you know it. But, you can count on us for your heating, services like heating maintenance as well.