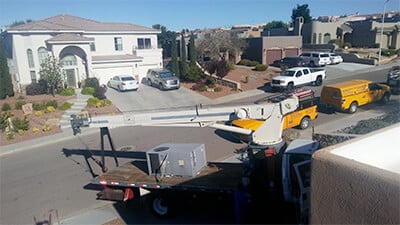 If you are looking for AC installation services in Hatch, NM, you can always trust the reliable staff at Aircon Heating & Cooling Inc.. You may notice that your air conditioner is performing less efficiently than before, or your energy bills are skyrocketing. This may be an indicator that you need AC replacement or repairs. Having an air conditioner that's not working, especially during hot temperatures, can be very frustrating, and our ac team understands this. They will work promptly to dispatch a technician to your location to resolve the issue your AC may be experiencing.
Reliable Hatch AC Installation
Many signs can alert you to the fact that your AC is struggling to perform. You may notice that your AC produces weird sounds, or you may notice that your airflow is limited. You may also notice that your energy bills have skyrocketed, which could indicate that your AC is consuming more energy than is required. Your air conditioning system may continue functioning in spite of some of these issues; however, we recommend you contact us immediately. The limited supply of air could be due to clogs in your ductwork or pipes, while the weird sounds could be due to a broken part which could result in severe damage if you keep running your system.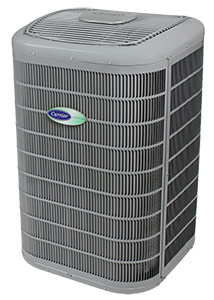 There are many signs that can alert you to the need to replace your AC. Contact us immediately if you notice something amiss with your air conditioner, such as:
Foul smell
Thermostat issues
Moisture buildup
Frequent need for repairs
If you require a new AC installation, our team is ready to serve you as our client's needs are our topmost priority. A team will be dispatched to your location promptly to inspect your AC thoroughly. They will then provide you with the diagnostics and an estimate. If you approve, they can begin working immediately. You can trust our technicians to use field-tested tools and durable parts when carrying out their tasks. Once the job is complete, they will commission the system to ensure everything is working correctly.
You Trusted AC Replacement Team
At Aircon Heating & Cooling Inc., we are proud to offer the residents of Hatch reliable AC installation. We have served the residents of this area for nearly 10 years, and this has helped us earn our reputation as a reliable service provider. We have an A+ rating from BBB, and our technicians are highly trained. We offer our clients fast and efficient service, and we also have 24/7 on-call emergency services. We guarantee our client's satisfaction as our work is never complete until you approve.
We're proud to serve residents of Hatch with reliable and trusted services. Contact us today to request the best in AC services. In need of a cooling tune-up? Aircon Heating & Cooling Inc. also offers trusted cooling maintenance. If your HVAC system breaks down, look no further than [company_name. Our trusted technicians will show up promptly to perform repairs. Not looking for Hatch air conditioning services? We also offer furnace installation.