Reliable AC Repair in Hatch with Aircon Heating & Cooling Inc.
At Aircon Heating & Cooling Inc., we offer top-quality AC repair solutions in Hatch, NM. As a family-owned and -operated business, we have built our name throughout Doña Ana County by delivering outstanding results. Having been in operation for almost 10 years, our group of Hatch technicians is vastly experienced and knowledgeable. We will service any AC unit no matter the brand, make or model! Trust us to repair your system and get it operating in top shape. You can also expect our friendly staff to make you feel respected and appreciated. We will always display honesty, integrity and transparency. Look no further than our tried-and-tested AC service at Aircon Heating & Cooling Inc. if you live in Hatch.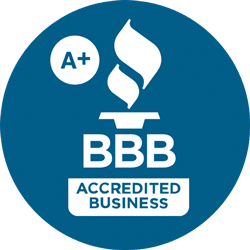 Reasons to work with us:
BBB-accredited company with an A+ rating
Friendly staff
Long-serving team
Excellent customer service
Qualified and proficient technicians
Quick AC Service in Hatch
Summertime weather can get quite hot if your AC system suddenly stops running! It's a good idea to rely on a business that's committed to responding quickly. At Aircon Heating & Cooling Inc., we provide urgent AC repair solutions in the Hatch area. Our technicians always arrive punctually and prepared. We're ready to work on your AC issue expertly and get the job done correctly on the first try. Whether it's a malfunctioning thermostat or a leak, you can count on our team to meet your demands. We'll leave your AC system functioning optimally. Watch out for any signs that your AC unit is not working accordingly, and let us handle the rest.
Signs your AC unit needs repairs:
Excess humidity
High utility bills
Leaking water
Foul smells
Strange sounds
You'll be pleased to learn that our experienced technicians are determined to treat your home and equipment professionally. We're renowned for always keeping a tidy working site at all times. Our specialists will never leave your home in a mess!
Committed AC Service
Turn to our proven AC service at Aircon Heating & Cooling Inc. if you live in and around the Hatch region. Our dedicated team is capable of repairing any type of AC problem regardless of the size or scope. We know that air conditioning and your home comfort are of prime importance. Expect our technicians to get your equipment back up and running in no time!
Is your AC starting to act up? Let our friendly staff set up a convenient appointment with you. Don't hesitate to call us as soon as possible! Other than AC repair services, our business is proud to offer installations and maintenance. Need heating service instead? Contact us for furnace repairs, too!