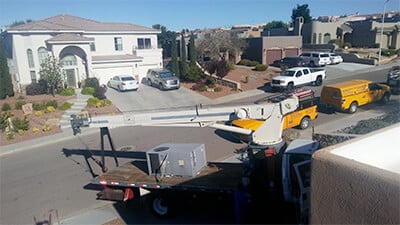 If you're in the market for AC installation in Doña Ana, NM, you can count on the experienced technicians at Aircon Heating & Cooling Inc.. Maybe you've noticed your energy bills keep going up, or turning down your thermostat doesn't cool your home down. When it's hot outside, the last thing you want is it to be hot inside your home as well. With how hot it gets in Doña Ana, it can quickly become a dangerous situation. We'll work quickly to get a technician out to your home to determine whether you need an AC replacement.
We not only serve the community of Doña Ana, but the surrounding communities, as well. The HVAC team at Aircon Heating & Cooling Inc. responds quickly to calls for help.
Experience Superior Cooling with Our Reliable Dona Ana AC Installation Services
There are warning signs that your air conditioner's days are numbered. Once it's over 15 years old, it's probably time to replace it. Another warning sign is that it requires frequent repairs. It could be making loud sounds or producing bad odors. It may refuse to come on altogether.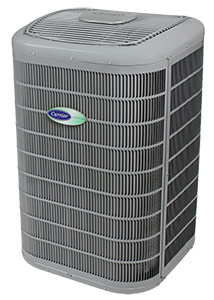 Benefits of AC replacement include:
Lower energy bills
Better indoor air quality
Warranty options
More capabilities
We'll haul your old system away and dispose of it for you. Our technician will help you select the best air conditioner for your home that fits within your budget. We protect your property throughout the AC installation process and keep our work areas tidy. We offer free estimates for this service and have financing options for customers with approved credit.
Trusted Dona Ana Air Conditioning Replacement
Having been in business for almost 10 years, Aircon Heating & Cooling Inc. has earned a reputation as a company that offers fairly priced services. We respond quickly to service requests and our technicians work efficiently. Our family-owned and -operated company has been screened and approved by HomeAdvisor. We're also top-rated as we've received many five-star reviews. As our customers are our top priority, we've achieved an A+ rating with the BBB. You can count on our friendly, experienced technicians to give you knowledgeable advice. They're happy to answer any questions you may have.
Does your air conditioner need its annual tune-up? The team at Aircon Heating & Cooling Inc. also offers trusted air conditioner maintenance. Is your air conditioner in need of repair? We respond fast to service requests, so your home stays cool and comfortable. At Aircon Heating & Cooling Inc., we're proud to have helped families in Doña Ana for nearly a decade. Call us now to request our air conditioning replacement service. Not looking for air conditioning installation? We're also known for our experienced heater installation.