Dona Ana's Furnace Installation Specialists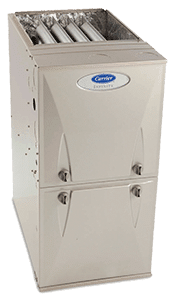 Aircon Heating & Cooling Inc. is committed to offering high-quality furnace installation services in Dona Ana, NM! Dona Ana County is the second most populated county in the state of New Mexico. When winter temperatures arrive in Dona Ana, you'll need to have a heating system you can count on. If your current unit is getting old or has stopped operating properly, we can get it replaced for you. We can give you a free estimate for the installation of any system. Having an energy-efficient heater in your home could save you a lot of money in the long run. We'll show you how to calculate the savings that a new unit could provide. For our customers with approved credit, we're happy to provide flexible financing options for heating replacements in Dona Ana.
Our company is known for:
Offering affordable replacement options
Always having customers' interests in mind
Using high-quality parts and materials
Having flexible appointment availability
We'll make sure that your new heating system is the right size for your home. Any of your questions will be answered so that you can make informed decisions.
Quality Heating Replacements in Dona Ana
Our entire team at Aircon Heating & Cooling Inc. strives to make every heating replacement in Dona Ana go smoothly. We'll arrive at our appointments when expected and have all of the tools we need for a job. Booties will be worn whenever we enter your home, and we'll take care of all of your belongings. Your old heating system will be removed from your property and disposed of safely.
Skilled installers will:
Install your new unit properly
Work in a highly meticulous manner
Keep their work area tidy
Show you how to operate your new system
Our company is happy to provide any follow-up support that is needed for your new heater. We aim to create lasting and trusting relationships with all of our customers!
Schedule Furnace Installation Today
Our BBB-accredited company maintains an A+ rating by getting every heating replacement in Dona Ana done right! Aircon Heating & Cooling Inc. has been serving the Dona Ana community for almost 10 years. We value each of our customers and take the time to offer highly personalized services. Our goal is to exceed expectations with everything we do! We'll go the extra mile to meet any of your individual needs so that you can have an outstanding experience.
To keep your current heater running properly, we offer furnace repair and maintenance services. We can also help with your next AC replacement! Call Aircon Heating & Cooling Inc. today to find out more about the furnace installations we perform in Dona Ana.