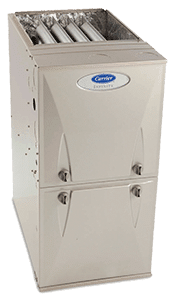 If you are looking for heat pump maintenance in Hatch, NM, then make sure to contact Aircon Heating & Cooling Inc. today. Our experts will be there at the scheduled time with everything they need to do your heat pump tune-up. Regular unit maintenance is a smart investment as it will allow your heat pump to work at its peak without major issues popping up. When your heat pump works efficiently, you'll save money by not having to deal with major repair issues or worry about your heat pump breaking down before its time. If you are looking for an experienced team to handle your heat pump, then contact our team right away.
Heat Pump Maintenance Team in Hatch
You should get your heat pump regularly tuned up at least once per year. In fact, some manufacturers will void your warranty if don't. For heat pumps, their lifespan is around ten to twenty years, with fifteen being the general average. If you want to extend your unit's life, then count on our team to maintain your heat pump. You should look at your heat pump as a long-term investment. We'll keep it in proper shape, and protect it from breaking down.
If you are still unsure about the many benefits of heat pump maintenance, then here are a few more reasons:
Keep your home comfort at its peak
Save money over the long run
Early and regular tunes-ups to keep your warranty
We'll investigate anything that could become a problem later on
Local Heat Pump Tune-Up Experts You Can Trust
Aircon Heating & Cooling Inc. has been helping the people of Hatch for more than ten years, becoming a highly regarded local home comfort team. When we are on the job we'll be as polite and unobtrusive while we work. We'll examine your heat pump, clean and test it, and watch out for anything that can become an issue later on. It is our pledge as experienced professionals that we'll be honest about your heat pump tune-up, and if your unit needs more to function, we'll tell you. We strive to provide our customers with the best home assistance so they are always satisfied. Plus, if you are dealing with any other HVAC issues, we'll gladly get them fixed too.
If you are a resident looking for heat pump maintenance in Hatch ASAP, contact Aircon Heating & Cooling Inc. for the home comfort experts.
We also offer heat pump maintenance in Dona Ana and Las Cruces.