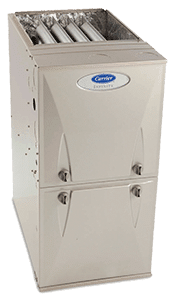 If you need heat pump maintenance in Dona Ana, NM, make sure to contact Aircon Heating & Cooling Inc. today. Our experienced team can arrive at your home with all the tools to do your heat pump tune-up. Having your unit maintained regularly is a smart investment as it will keep your heat pump working properly, without running into frequent issues. When your heat pump works at its peak, you'll save money because you won't have to get it repaired all the time or worry about a pre-mature unit replacement. Maintenance can mean the difference in years when it comes to your unit's lifespan. If you are looking for top professionals to handle your heat pump, then contact our experts right away.
Heat Pump Maintenance Experts in Dona Ana
It's important to have your heat pump maintained at least once a year. In fact, some manufacturers are known to void your warranty if you've failed to do so. For heat pumps, they can last between ten to twenty years, with fifteen being the average. If you want to get into that sweet spot, then trust our team to assist your heat pump. It's important to treat your heat pump as the investment it is, and we can keep it in shape, and protect it from breaking down.
If you are still on the fence about a heat pump maintenance, here is a rundown to change your mind:
Ensure your home comfort is always at its peak
Save yourself money in the long run
Keep your warranty covered
We'll check for any system issues that could develop
Local Heat Pump Tune-up Experts
Aircon Heating & Cooling Inc. has been assisting Dona Ana residents for over ten years, becoming a trustworthy home comfort name in the community. We promise to always be as polite and unobtrusive as we can when we work in your home. We'll check your heat pump out and properly clean and test it while keeping an eye out for anything that could be a red flag. We promise that we'll be upfront and honest with your heat pump tune-up, and if maintenance is not enough, we'll tell you. Our mission is to do the best job possible to ensure your trust and satisfaction. Plus, if you ever have any other HVAC issues, we'll gladly help get those issues solved, too.
If you are looking for heat pump maintenance in Dona Ana today, contact Aircon Heating & Cooling Inc. for the best in home comfort assistance.
We also offer heat pump maintenance in Las Cruces and Hatch.